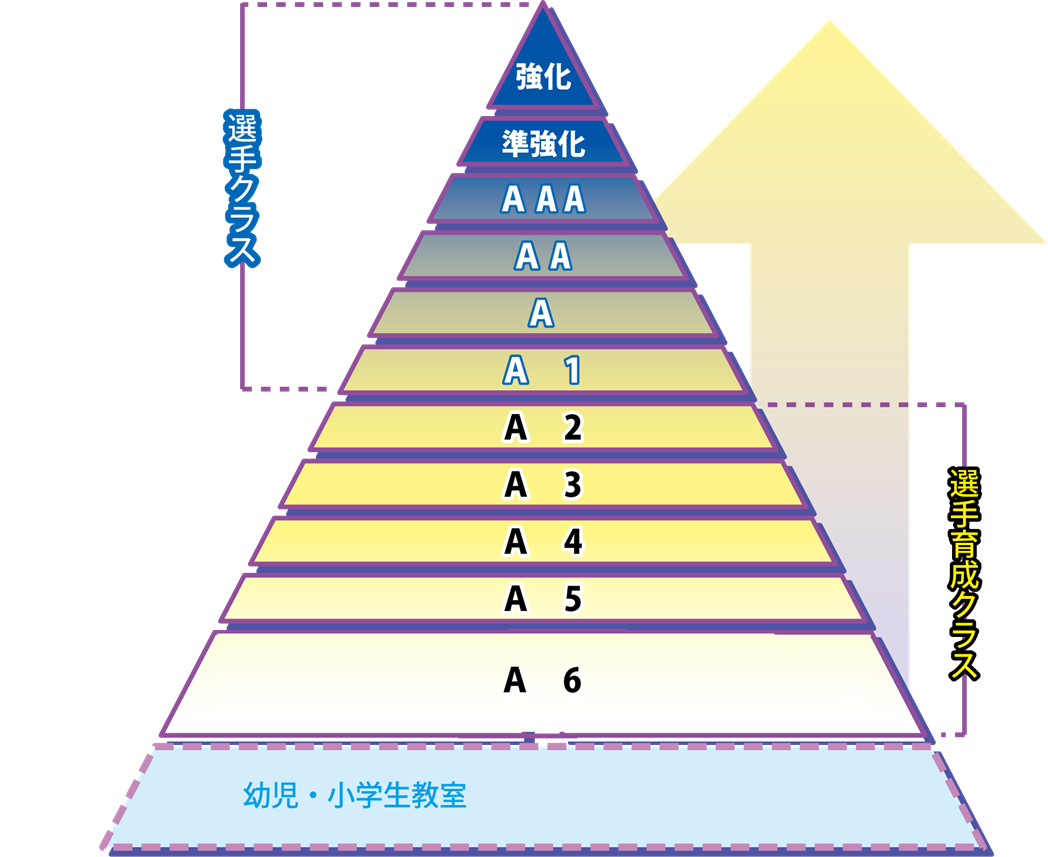 Competitive swimmers course
Swimmers are divided into 11 levels, and improve their personal best times through friendly rivalry.
Depending on their effort and ability, they are able to move up to higher classes, and many of them go on to compete in national and international competitions.
Tokyo Swimming Center has won a total of 19 Olympians and 14 Olympic medals.